Filter by Category
Family Literacy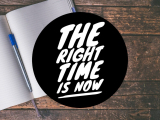 Request for Information: Diploma, HiSET, College Transitions
with Christa Galipeau

Current session started Aug 7, 2023
This is where your future begins!  Whether you are looking to complete your high school education (diploma or HiSET), wanting to brush off skills for college, or heading toward a career, this is the first step.  During this one-on-one meeting, we will discuss your academic history and current standing, any barriers to progress, and goals; short & long term. We will also give a clear picture of how our program works and what you can expect from us.   
We accept new students throughout the school year! Submit this request for information and we will be in touch!
Northern Viewpoint Book Club - January: "What Alice Forgot"
with Christa Galipeau

Next available session starts Jan 4, 2024 at 6 pm
A "cheerfully engaging"(Kirkus Reviews) novel for anyone who's ever asked herself, "How did I get here?"
Alice Love is 29, crazy about her husband, and pregnant with her first child. So imagine Alice's surprise when she comes to on the floor of a gym (a gym! She HATES the gym) and is whisked off to the hospital, where she discovers the honeymoon is truly over - she's getting divorced, she has three kids, and she's actually 39 years old. 
Alice must reconstruct the events of a lost decade and find out whether it's possible to reconstruct her life at the same time. She has to figure out why her sister hardly talks to her, and how is it that she's become one of those super skinny moms with really expensive clothes. Ultimately, Alice must discover whether forgetting is a blessing or a curse, and whether it's possible to start over....