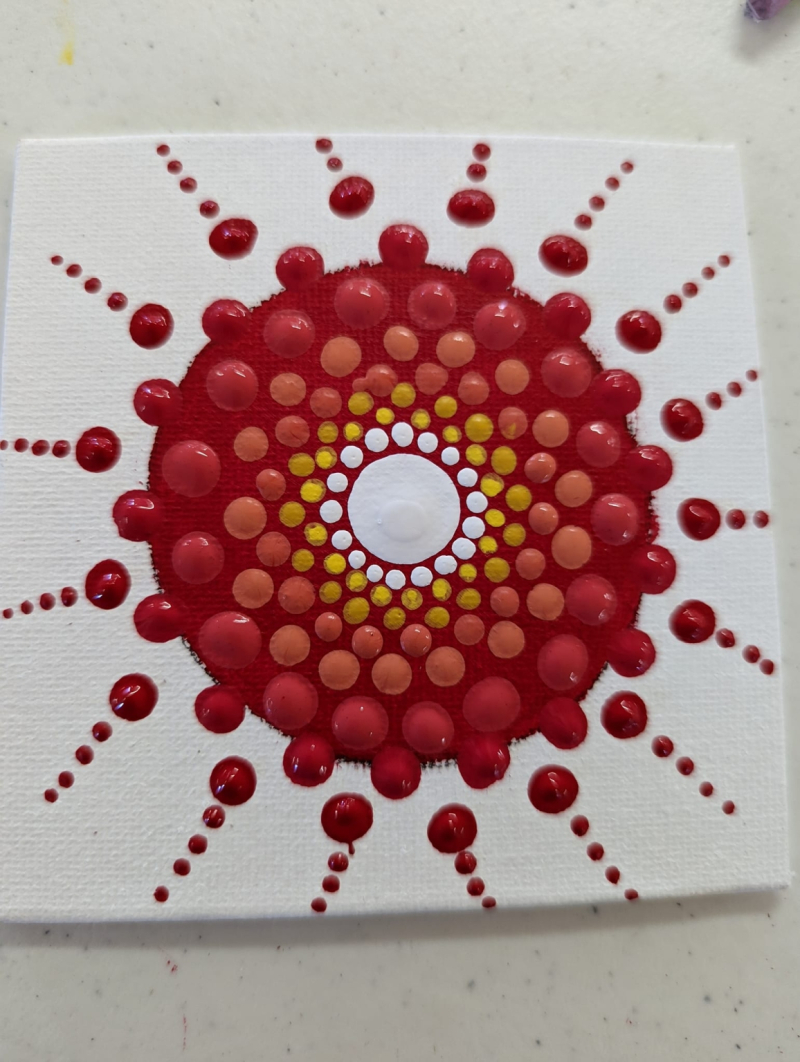 Mandala Dots
with Melissa Corbin
$2500
Mandala comes from the Sanskrit word 'Mandal' meaning circle. ... It is a circular symmetrical design with repetitions of patterns, that create an illusion of motion.
Join us for 3 nights of learning how to make beautiful artwork with the Mandala Dot technique.  
The first night we will be practicing on paper how to make designs.  Once students are comfortable with the tools and design making we will move on to a canvas.   You will make your final product on a 11 x 14 canvas. You will have 3 sessions/evenings to complete your mandala dot painting.
All materials for these classes will be provided for you.
Fall Session:

Oct

4

-

18th

,

2022

Tue

for

3 weeks

from

6:30 - 8:00 pm
Adult & Community Education
(207) 764-4776
79 Blake Street
Presque Isle, ME 04769 Get directions