Filter by Subcategory
High School Completion
BHP: Behavioral Health Professional Training
with Jeff Carpenter

Current session started Mar 22, 2023
START ANYTIME!!
Our community is looking for individuals who want to make a difference in a child's life.
Children's Behavioral Health Services are vital to Maine's children with Intellectual Disabilities, Autism and Mental Health Disorders and their families. And the need in our area is great!
As an integral part of the child's treatment team, a Certified Behavioral Health Professional (BHP) has the opportunity to make an immediate impact while helping a child grow and develop to their full potential.
We are excited to connect our community to this wonderful ONLINE training program. The online training will equip you to help children who are receiving Behavior Health services. The training will prepare you for employment through local social services agencies. The program can be started at any time and finished at your own pace.
You will complete 12 online modules then 3 4-hour live sessions, including the new ethics and boundaries training.  Once the modules are completed, you will receive free online blood borne pathogen training and virtual First Aid & CPR training if you do not already possess those certifications. The entire training requirements will take about 45 hours. Registration is ongoing till June 30, 2021.
Any individual who will be 18 years of age or older upon completion of the course may register.
The administration fee of $25 is waived for existing SAD1 Adult & Community Education students.
See Blended Learning Curriculum at Woodfords Family Service for more information.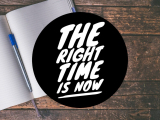 Request for Information: Diploma, HiSET, College Transitions
with Christa Galipeau

Current session started Aug 7, 2023
This is where your future begins!  Whether you are looking to complete your high school education (diploma or HiSET), wanting to brush off skills for college, or heading toward a career, this is the first step.  During this one-on-one meeting, we will discuss your academic history and current standing, any barriers to progress, and goals; short & long term. We will also give a clear picture of how our program works and what you can expect from us.   
We accept new students throughout the school year! Submit this request for information and we will be in touch!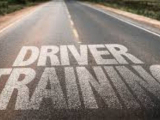 Registration Unavailable
Adult Driver Training
with Aaron Buzza

Next session starts Oct 11, 2023
Must be 18 or older to participate.
This course will prepare you to take the State of Maine written exam and road test in order to obtain your permit and/or license.
The class meets in person to complete the in-class portion. During that time your permit application and required paperwork will be submitted to the state for you to receive your driver's permit. When your permit is received, the instructor will schedule your driving times individually.
Those adults currrently holding a permit in need of road time are also encouraged to enroll.  We can discuss applicable fees and driving times.
The cost covers in-class time (approx 6 hours), driving time with the instructor in his vehicle (up to 6 hours), and application fee for the state. We have added this course to the list of approved state of Maine training providers. If you are a recipient of services from qualifying agencies (Fedcap, ACAP, Career Center, HOPE, etc.), there's a strong likelihood that you will qualify for the course fee to be covered.
If you are unable to pay for this course on your own and aren't sure where to turn, we can help you figure out your next steps. Payment plans are also available.
Before you can start the course you must provide us with a copy of your ID and social security card.  If you are under the age of 23, you must also provide your birth certificate with the embossed seal.  Notarized copies are NOT acceptable.
This class will be offered ONLY in the fall.  Time is TBD.
Academic credit will be awarded to SAD 1 Adult & Community Education high school diploma students.