Filter by Category
Our Classes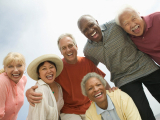 SAGE #Membership Registration
with SAGE SAGE

Feb 1, 2019
SAGE (Seniors Achieving Greater Education) courses are for SAGE Members- adults 50 and older.  To learn more and become a member, please fill out this registration.
Registrations will be processed on a first-come, first served basis for those whose payments are included.  Enrollments will be processed according to the date and time received.
A complete registration includes, this registration, an Assumption of Risk/Photo Release Form and a FREE Parking Ticket Registration. Please bring your vehicle registration information to the kick-off on September 7th at UMPI.  These forms can be found by going to (cut and paste the address into your browser):
https://adulted.sad1.org/home/important-information/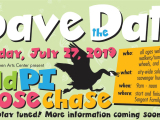 Wild PI Goose Chase
with WinterGreen Arts /UMPI

Jul 27, 2019 at 9 am

, runs for 1 week
Wild PI Goose Chase, a city-wide, family-friendly event that brings together the fun of a scavenger hunt and the thrill of the Amazing Race. Teams of up to 4 people (opportunities for teams of more than 4 people will be available). 3 divisions: Walkers/Runners, Non-motorized wheels, and Automobiles. Prizes awarded in each category.
This event is designed to encourage participants to explore the city, support local arts programming, and have fun while using mobile technology to complete a series of challenging Missions using the GooseChase.com app.
The Missions, to take place at sponsor locations, could include "snapping evidence" by taking photos or videos, answering questions via text, or doing a GPS check-in.
$25 Early Bird price per team and $35 per team after July 1.  Teams can include more than 4 people for an additional price ($40 for 4 or more until June 30, $50 for 4 or more starting July 1) All team members must stay together.